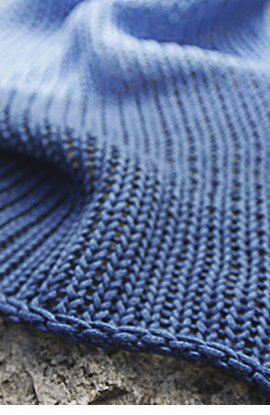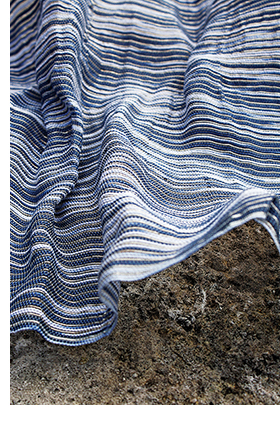 sea water air: A colour project with blue in print, knit and dye.
"Sea surface with slightly cloudy sky", this poem by Amy Clampit was the
trigger for a dispute with the sea, wind, water, air, waves, foam, roar, storms, water as smooth as glass, a play of light and shadow in all shades of blue, the smell of salt. A connection between all senses lets you dive into the sea, once dangerous, deep and stormy, other times soft, calm and silent. A sensory project with the colour blue and the exploration of its limits.